A huge thanks to all who came out to the SV vs Alma contest tonight. All groups were well supported. A big thanks to all business who donated items for our auction. $17k was raised for our various activities.

SV falls in a nailbiter against the Cardinals 39 to 43. Fun night at the nest with some great basketball. #svnation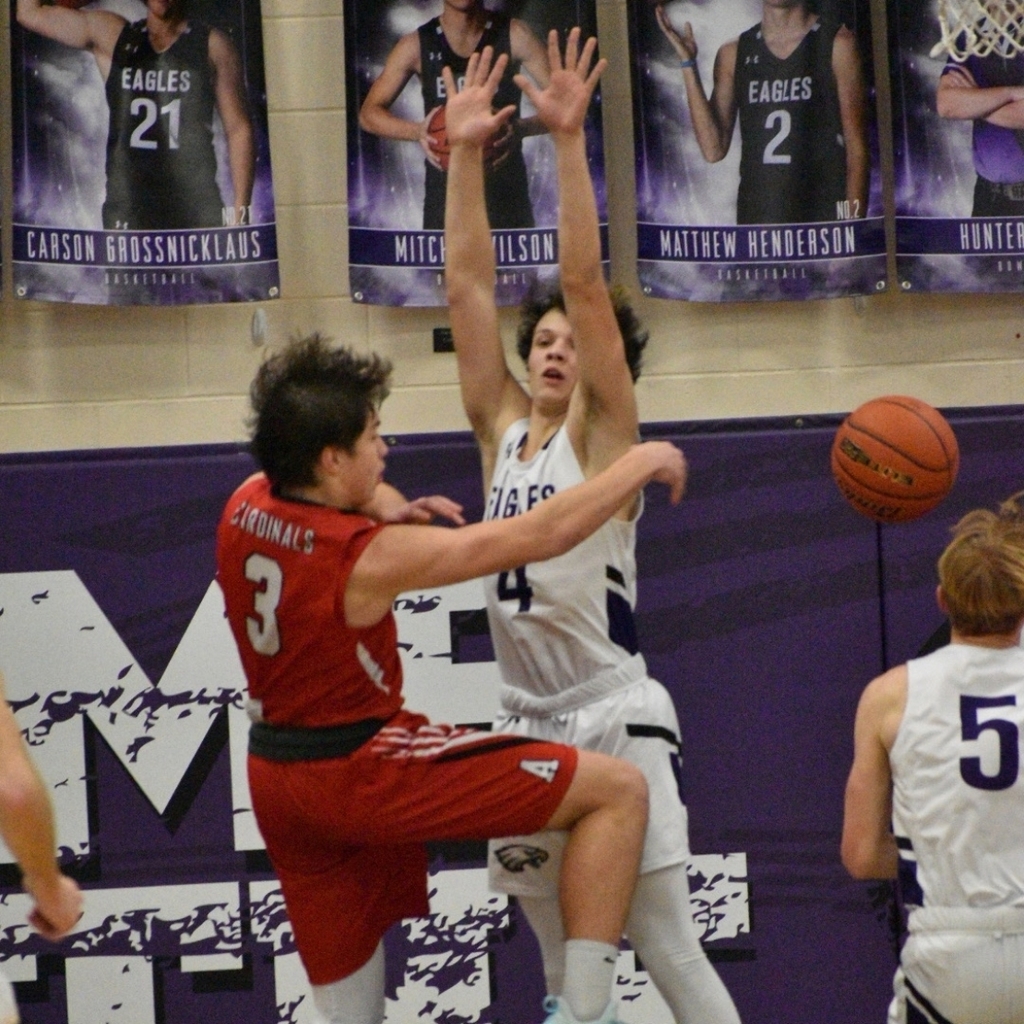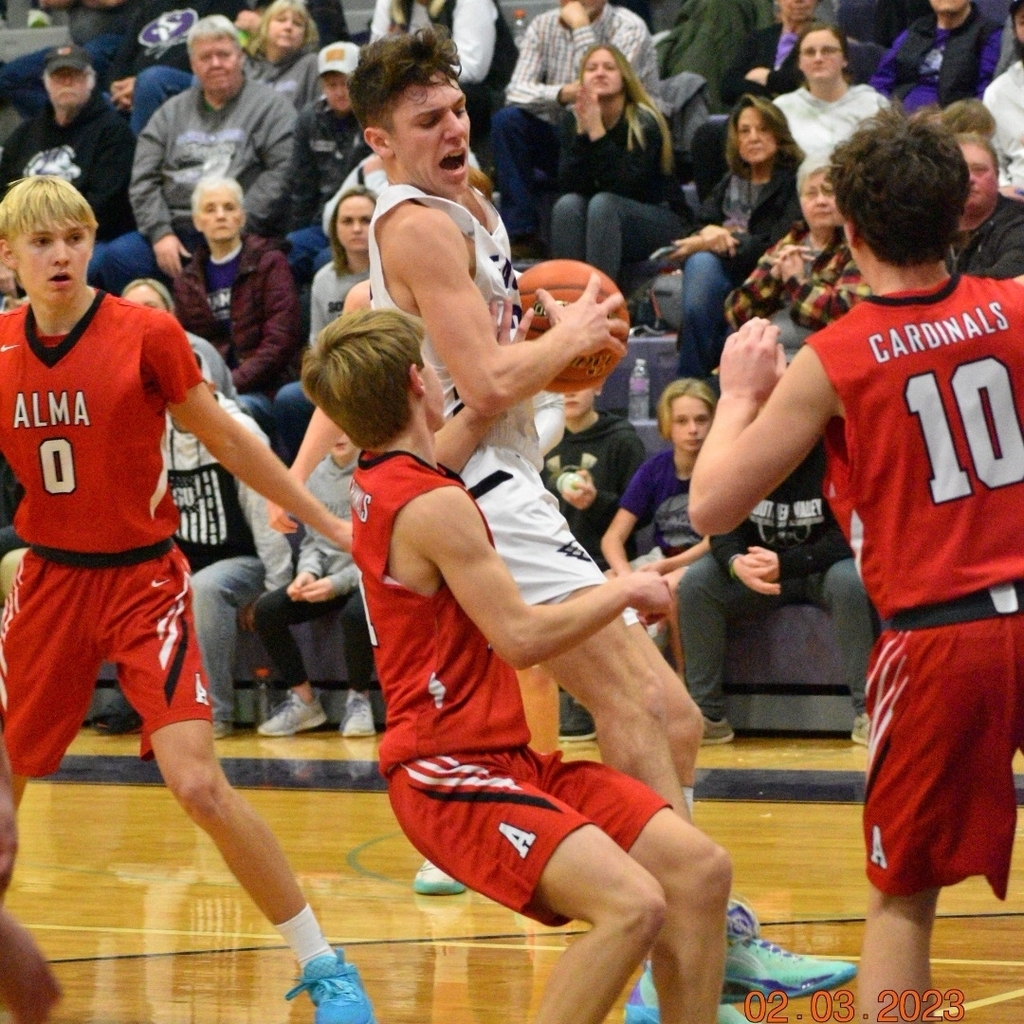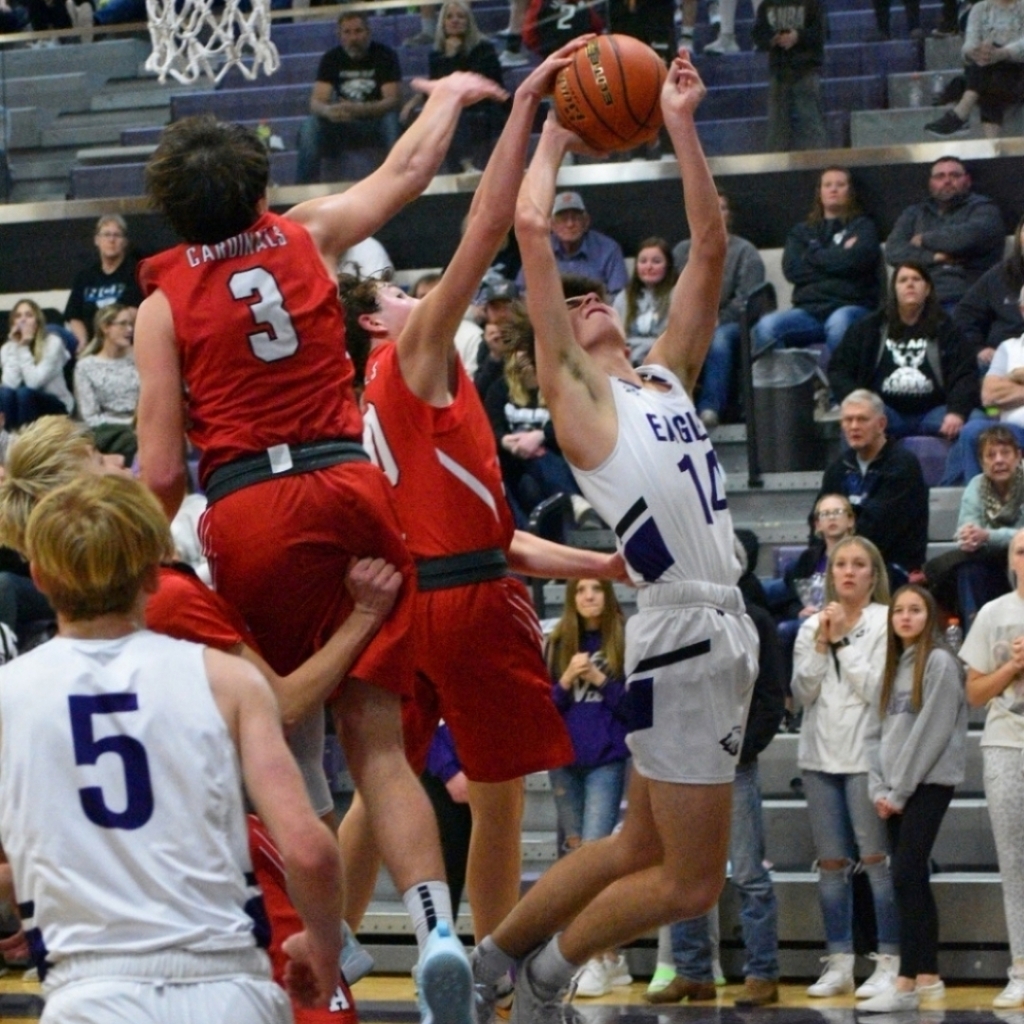 SV stretches their lead 33 to 27 against the Alma Cardinals. #svnation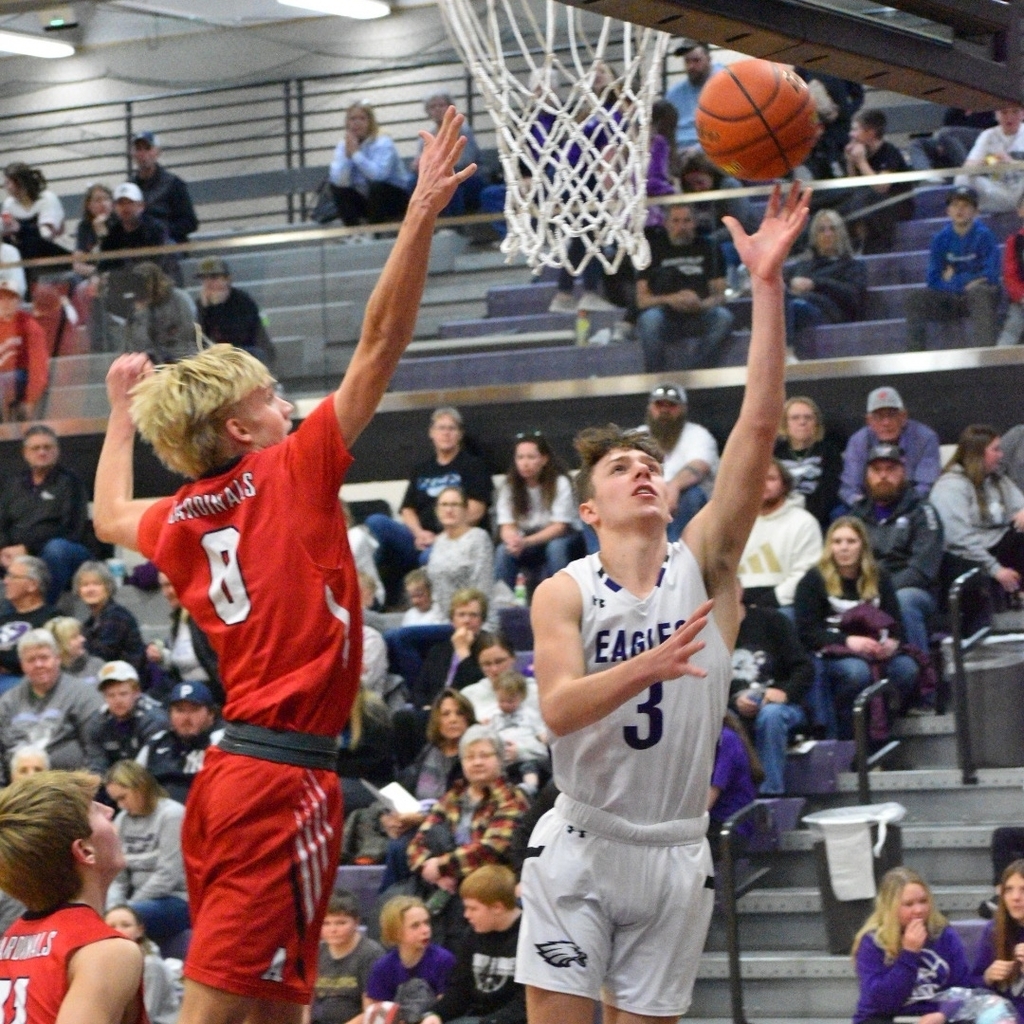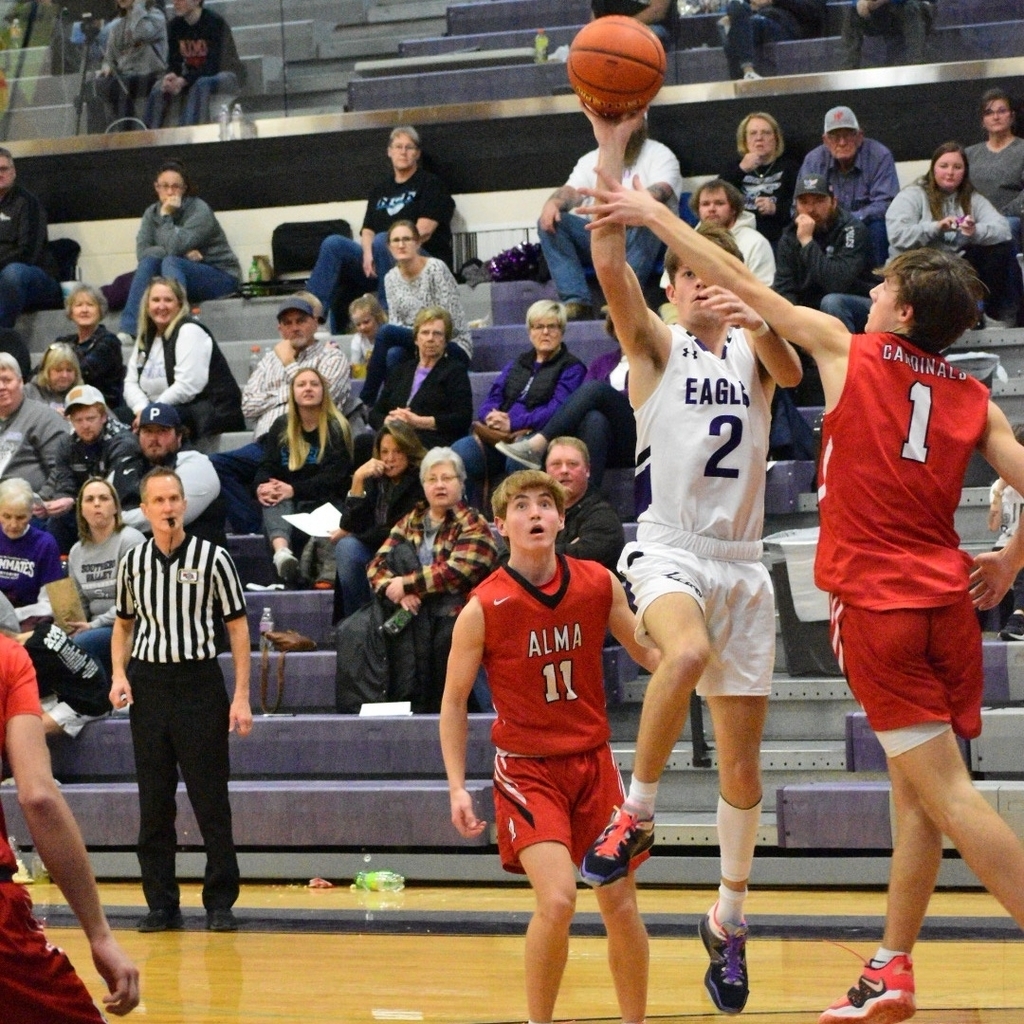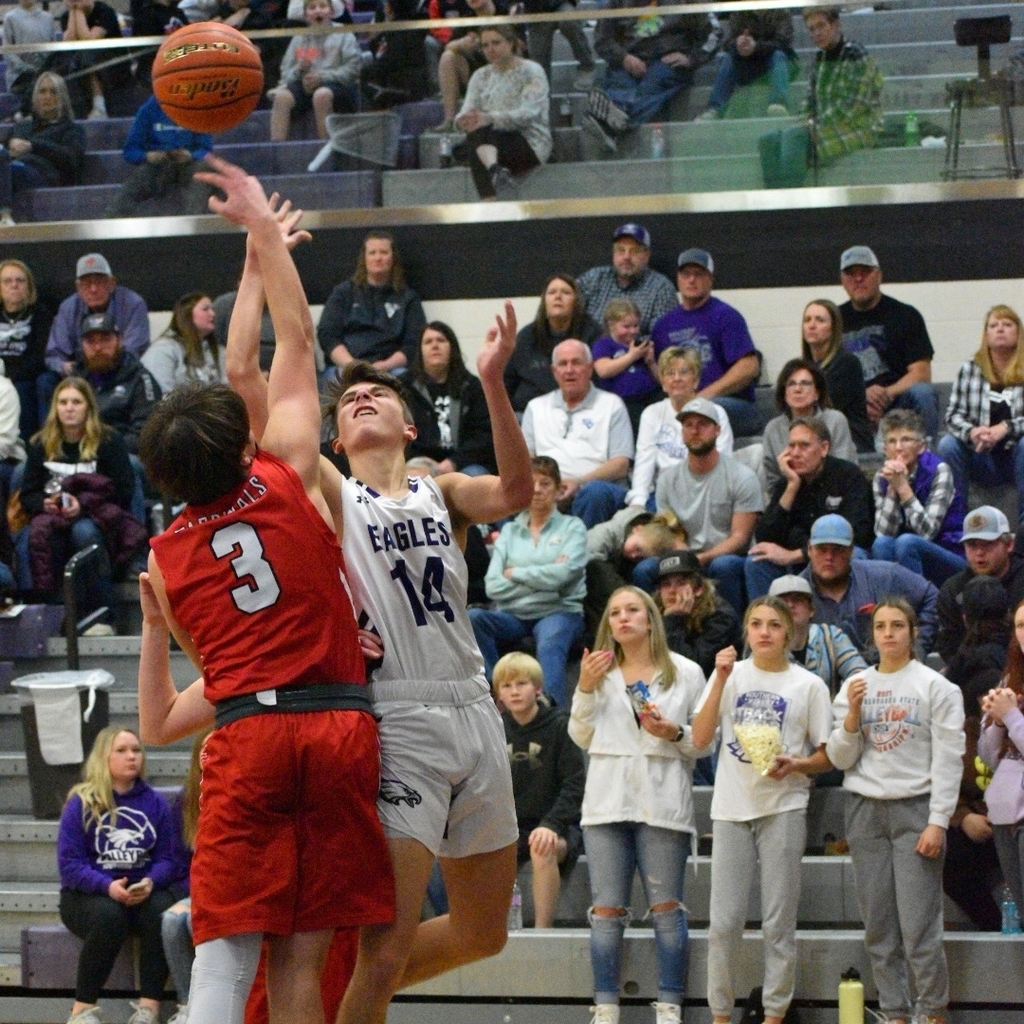 TeamMates mentors and mentees from Alma and SV come together to celebrate the relationships created through the TeamMate program. Call the school to become a mentor today! #svnation #becomeamentor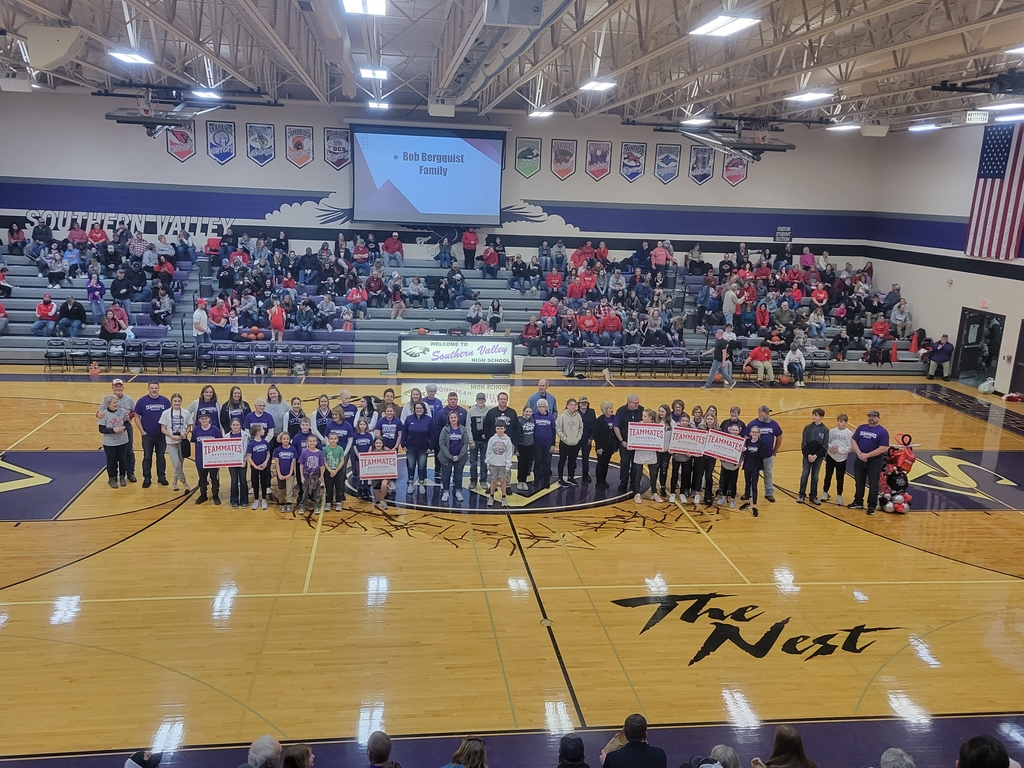 SV Boys lead at the end of the first quarter over the Alma Cardinals 15 to 12.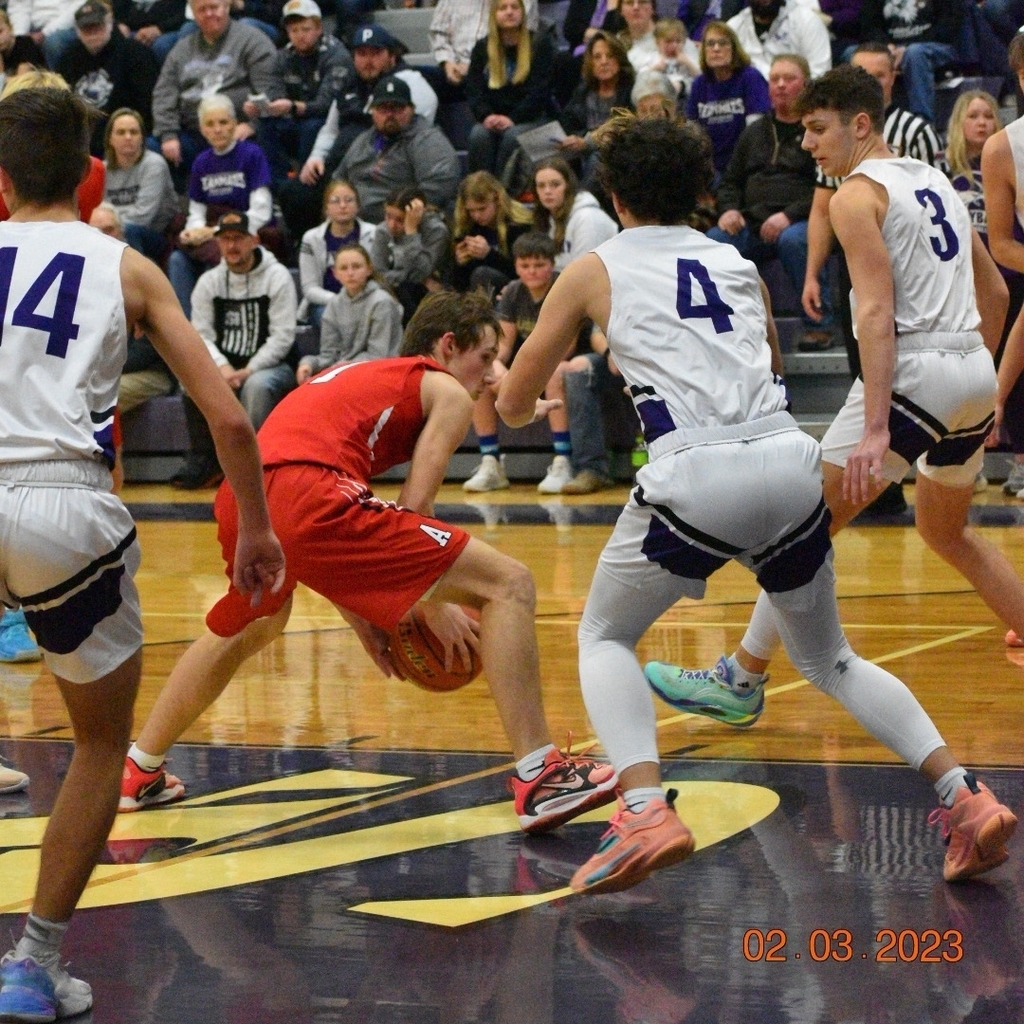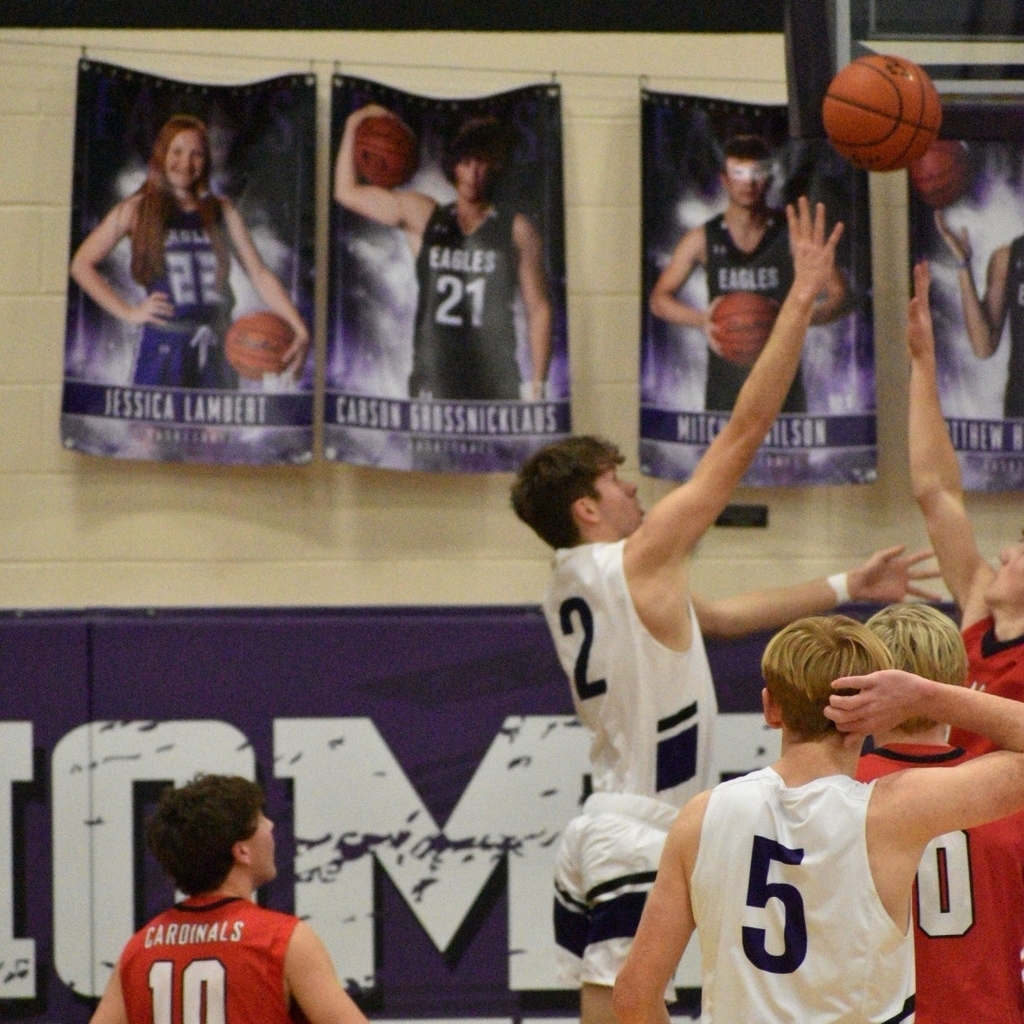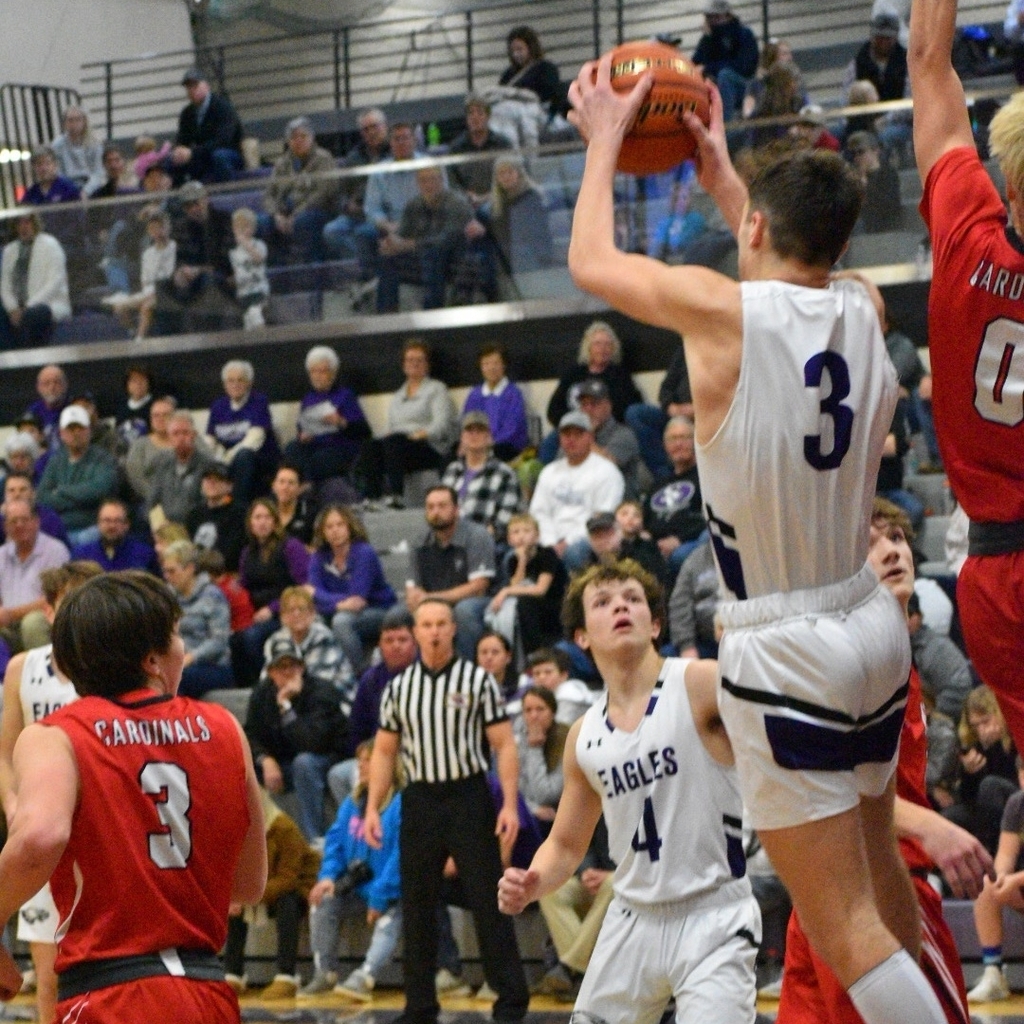 Tonight we recognize the SV basketball seniors who have made their mark on SV history. #svnation #onceaneaglealwaysaneagle #thankyouseniors

SV GBB beats Alma 57-47. JV's lost. Both will play again tomorrow vs South Loup.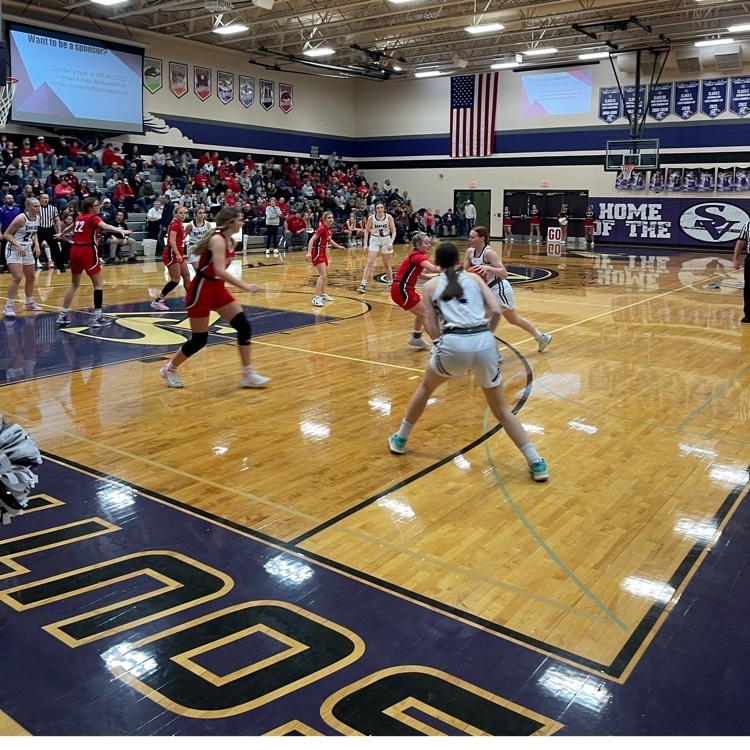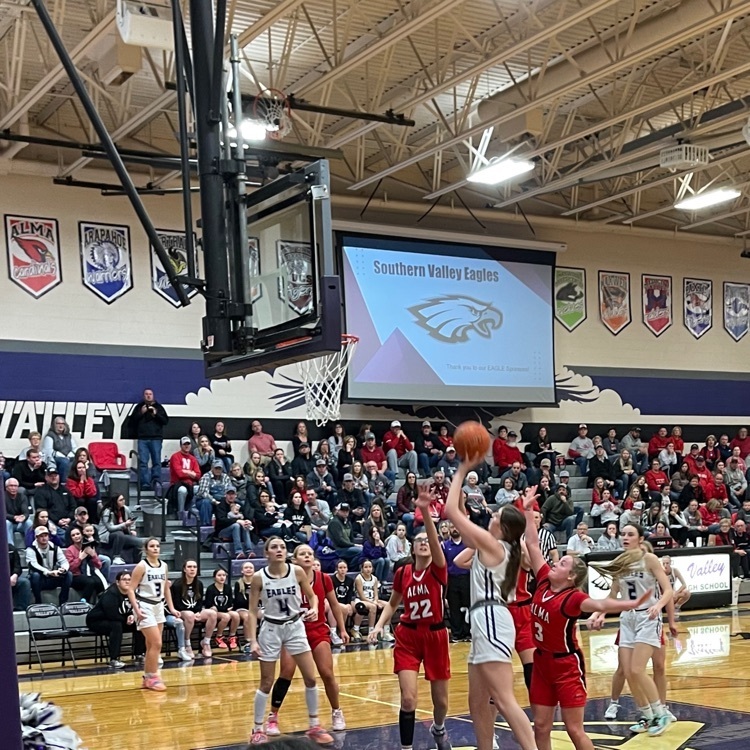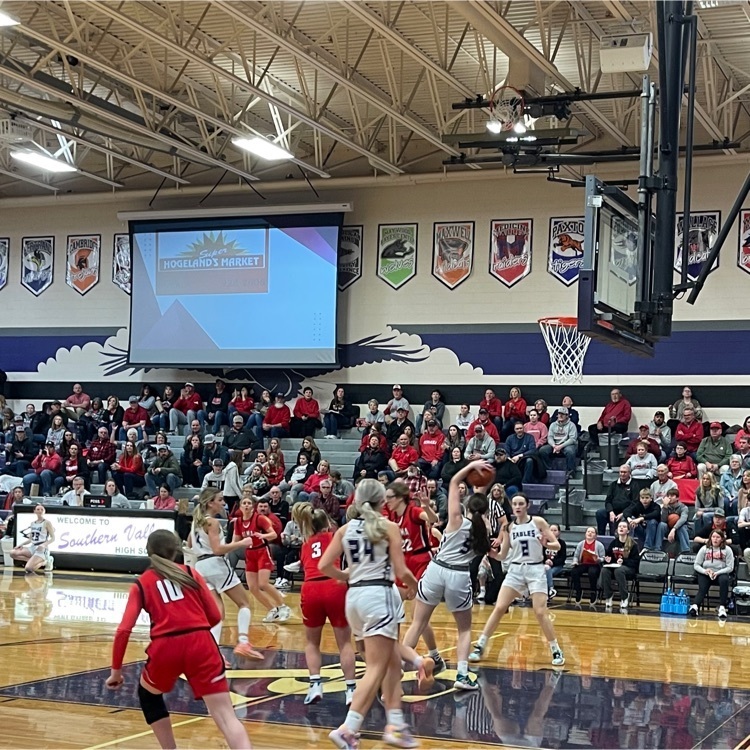 SV 47-40 after 3.

After 1, SV girls are trailing Alma 14-17.

Southern Valley Girls Wrestling competed at the A-4 district tournament today. Esmeralda wrestled tough but came up short today.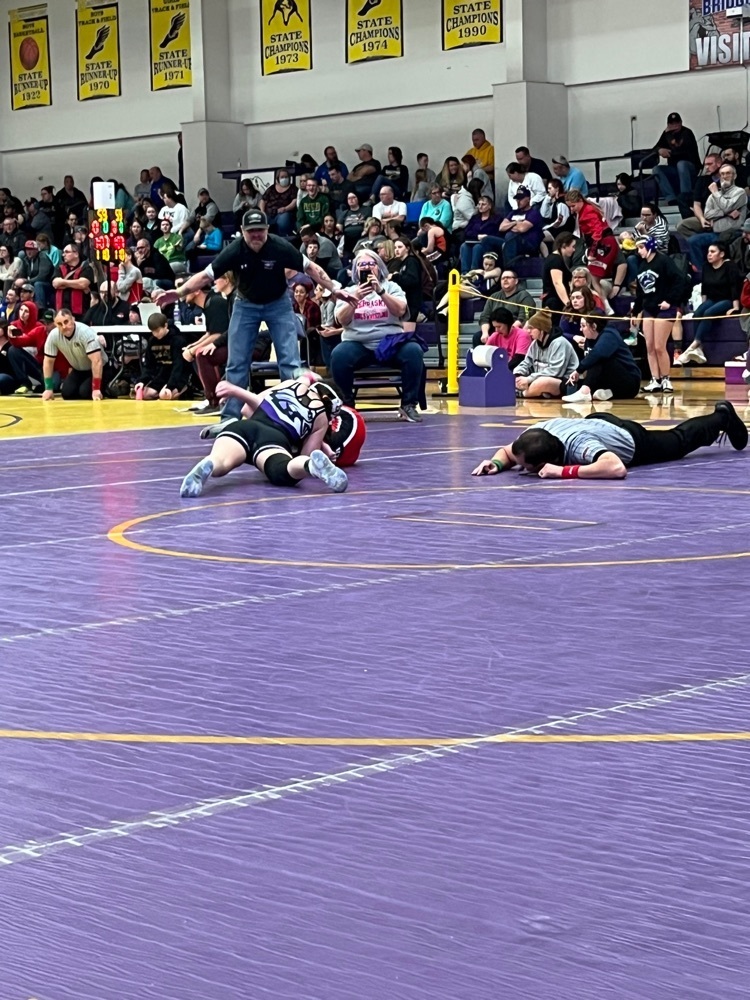 Semifinals Cons Preston- lost Mason - won by medical forfeit Gabe - first period pin for the win

Semifinals & Round 3 Consolation results Braxton - pin Chase - lost Preston - pin Sam - lost Cole - first period pin for the win Mason - lost 9-5 Nate - lost Gabe - lost Kayden - lost Colby - won 5-4

Round 2 consolation Chase - won by medical forfeit Preston - pin Sam - pin Nate - won 7-1 Trey - lost

Round 2 Braxton - bye Chase - lost Preston - pin for the win Sam - bye Alex - lost Cole - first period pin for the win Mason - first period pin for the win Nate - lost Gabe - pin Trey - lost Colby - bye Kayden - lost

Southwest Invite Round 1 113 - Braxton Hammond - bye 120 - Chase Hamilton- bye 132 - Prestin Horwart -lost 138 - Sam Bantam - lost 138 - Alex Grilli - lost 145 - Cole Broeker - Cole with a 10 second Pin 152 - Mason Noel - first period pin 160 - Nate Grilli- bye 182 - Gabe Grov - bye 195 - Trey Broeker - bye 220 - Colby Noel - bye 220 - Kayden Smith- bye


Girls District Wrestling starts today at Bridgeport. Good Luck, Esmerelda! Wrestling starts at 3:00 PM today and will continue tomorrow at 9:00 AM. Catch the action here:
https://striv.tv/channel/bridgeport/

Golf Cart raffle is drawn tonight! You can buy tickets at the table in front of the SV/Alma game TONIGHT! It's not too late, but it will be drawn before the girls varsity game. Make sure you get your ticket in for your chance to win!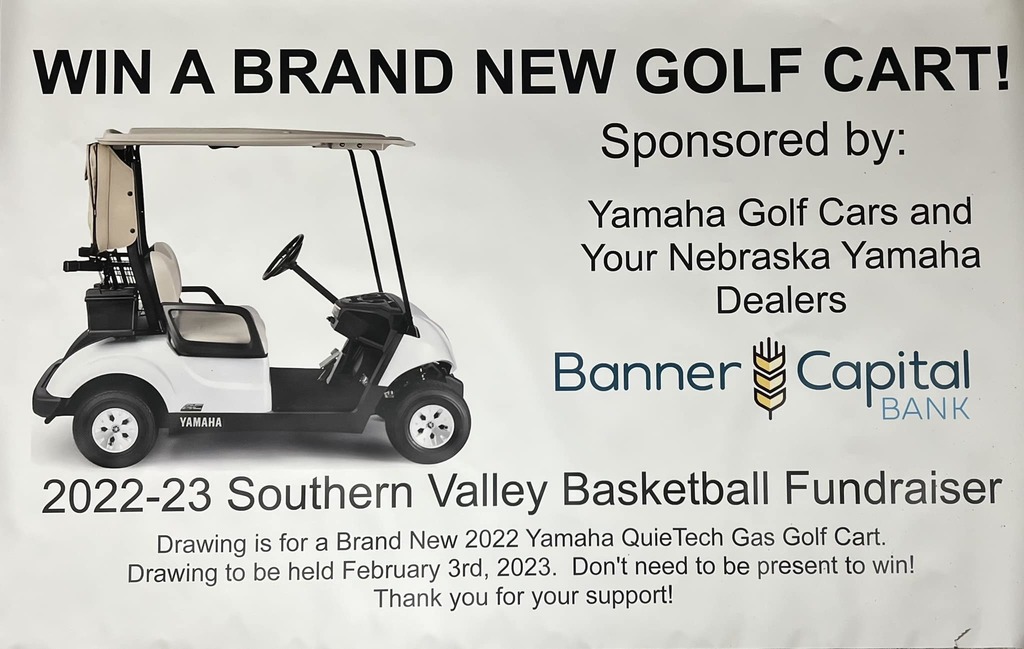 The Eagles take on the Cardinals tonight starting JV at 4:30 PM. It's a big night with senior night, golf cart raffle, mentor/mentee recognition, Junior class meal, Ball Association check presentation, and our silent auction. Come enjoy the fun! If you can't attend in person, join us online at:
https://www.youtube.com/svnation
#svnation #birdfight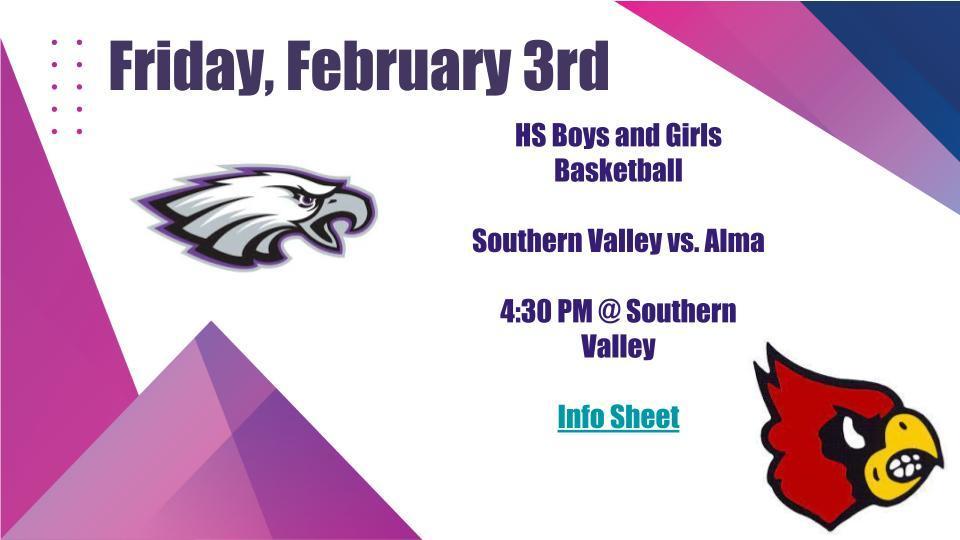 Congratulations to these students for qualifying for the SV Elementary School Spelling Bee Finals.